Year 4
Welcome to our Year 4 class page.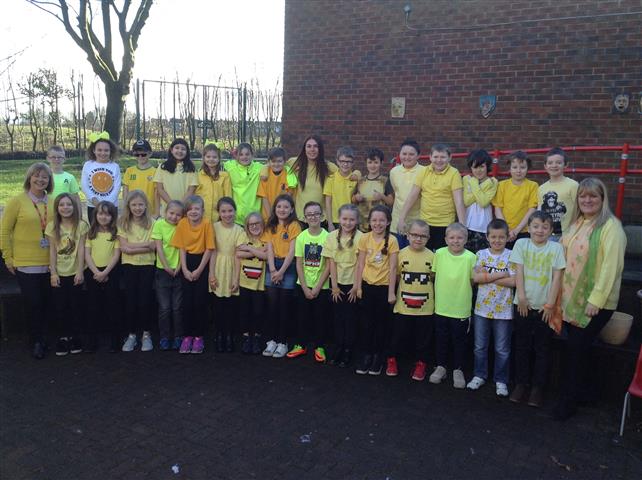 The Brass teachers and I are very proud of our year 4's today. They have put all of their hard work over the last year into action and what a fantastic performance it was!
Year 4 had an enjoyable but windy day in Liverpool last week.
Year 4 have enjoyed going on a nature walk to search for wild flowers in our local area.
Please find below an overview of information given out at our new class meeting in September.
Who works in the class?
Miss Allen (Class Teacher) Mrs Mercer-Brown (Higher Level Teaching Assistant, PPA cover- RE & Music) Mrs Richardson (PSA/ Teaching Assistant)
What are this terms topics?
A whole school topic grid is on the curriculum page of the website. Individual year group grids are on class pages.
When are spelling tests?
Friday
When are arithmetic/mental maths tests?
Friday
When is homework sent out?
English and maths homework is sent home each week on Fridays. A topic homework grid is also sent home. Completed tasks for English should be sent in by Tuesday and Mathematics by Thursday (or before if done early).
What are procedures for reading books?
Guided reading sessions are done daily in class. Children will continue to read reading books independently (please continue to listen to your child read regularly at home) and change them in school under supervision.
When are PE days?
Monday & Wednesday
PE kit is black shorts, T-shirt (in house colour) , pumps. For outdoor sports trainers & tracksuit pants are recommended.
Rewards for hard work & good behaviour.
All children can earn house-points for their house and for themselves (Smile & Good Work assemblies, Maths stars, Class reward charts)
Consequences for lack of effort and poor behaviour
Behaviour boards –  green – amber – red. Letters home for 3 Always tickets in a week lost or 3 Reflection Room sessions at lunchtime over a half-term.
Anything else relevant for your year group
Brass lessons on Fridays.